Departed 14:00 Fri 23rd May 2008 from Liverpool Marina for Dublin City Quay.

We kept a blog at this site The wind was 15 knots from the East, this was quite unusual for us as the prevailing wind is nearly always westerly. Consequently we had a great passage making 6 knots over water most of the time being steered by the Hydrovane.
We arrived in Dublin Bay the following morning about 11am. By now the constant wind had increased and the long fetch of the Irish sea was causing us to consider the effects of the big waves on the sandbanks that surround the entrance. By 12 we had passed under the East Link lifting bridge and tied up behind a super yacht called Triple Seven, rumoured to belong to Roman Abramovitch.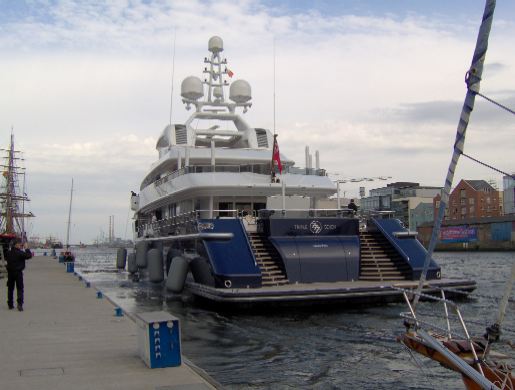 | | |
| --- | --- |
| | After 3 great days in Dublin checking out old Irish writers (What fun we had) and old books and after great times hooking up with old friends we moved on out to Waterford, we had little wind on this leg and shortly after we left a big fog descended and didnt really lift until we were heading up the river to Waterford. |
More to Follow